>>Typography for everyone
Branding for an imagined LA based typography conference highlighting contemporary
designers and their work. Sticking to a simplified black and white palette, the emphasis
remained on typography and bold graphic forms to carry across posters, merchandise and
spatial applications for the proposed show.
>>Editorial explorations
Trying out different layouts and concepts for visual mood.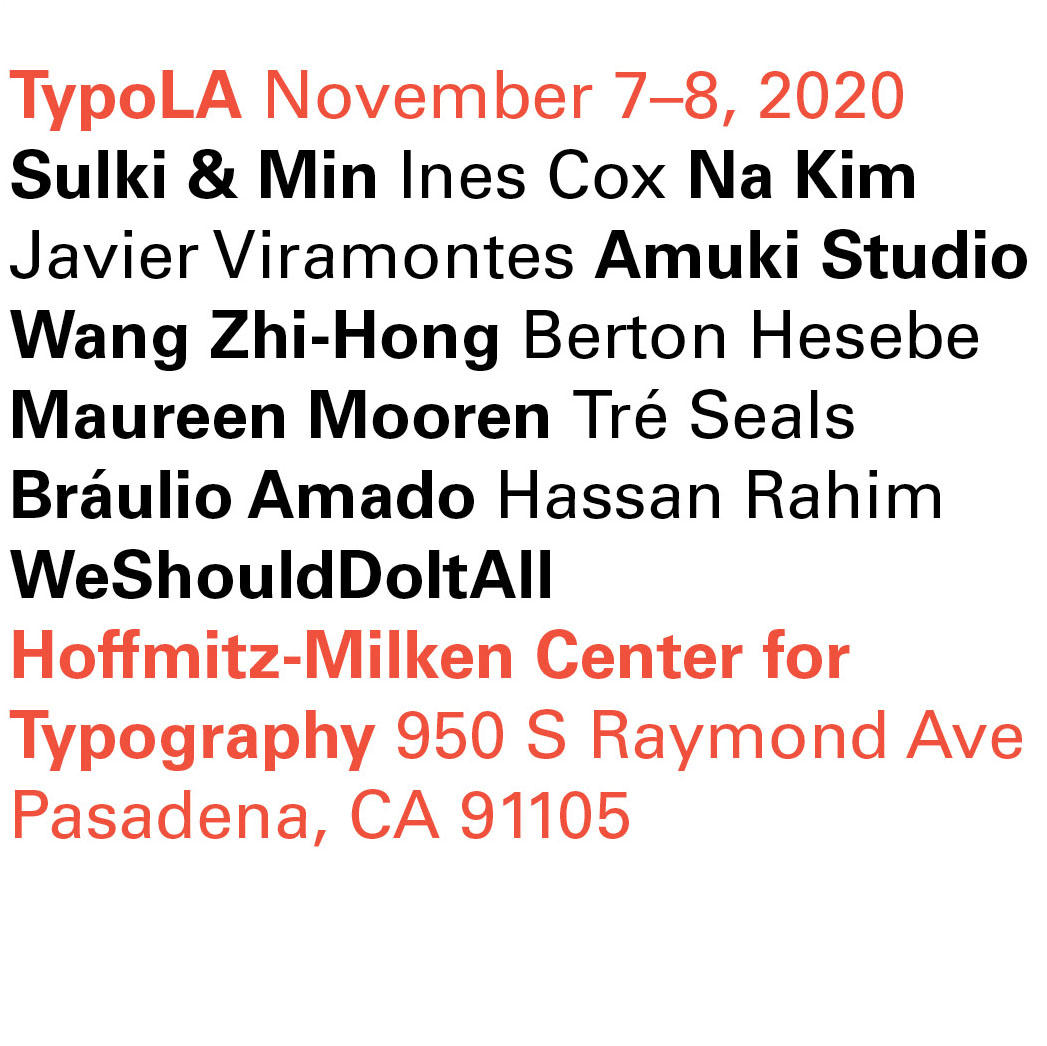 >>Logotype explorations
Various explorations into possible logos for the conference. Varying between typefaces and handrendered options.
>> Logo Design

Hand rendered logo for conference.
>> Poster Explorations
Once a logo was decided on concepts were made for promotional posters.
Left:
Final Poster,
Right:
Concepts
>> Spatial